SUMMER 2021
Last Updated: August 23, 2021 This post was written by Clive Price
Trained to cope with an ambush, Martin Swan couldn't find a fast getaway from God. Read Martin's story of how he journeyed from presidential chauffeur to Methodist minister – in the latest edition of Roof 'n' Roots.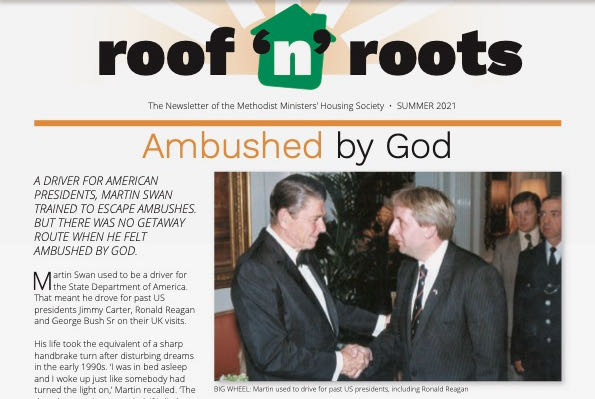 There are even more reasons to dive into the summer issue of our news publication – which also carries a magnetic postcard presenting our helpful friends at computer support group AbilityNet. Here are some of the other articles in Roof 'n' Roots:
call the contractor – how homes are being transformed across the country;
free mail with email – what you can do to fix broken connections;
powering up – how we're making sure your electrics are safe;
precious post – personal letters become 'a hug in writing' in this pandemic.