Summer 2017
Last Updated: July 10, 2017 This post was written by Clive Price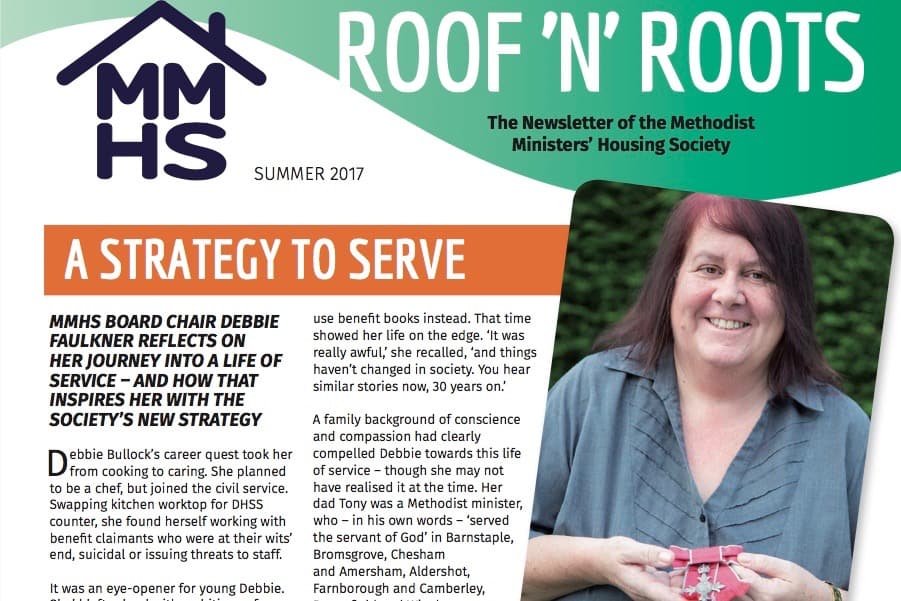 It's 'happy birthday' to Roof 'n' Roots – as the official newsletter of MMHS celebrates its first year!
While the Methodist Conference was getting underway in Birmingham, the Summer 2017 edition was already landing on residents' doormats. Contents include:
MMHS board chair Debbie Faulkner reflects on a mandate to serve;
how Revd Pat Billsborrow heard a divine call as a little girl;
what you need to know about traders at your door;
Revd Heather Walker on the power of hospitality;
and other information in the MMHS newsletter!