We can be heroes
Last Updated: October 5, 2016 This post was written by Clive Price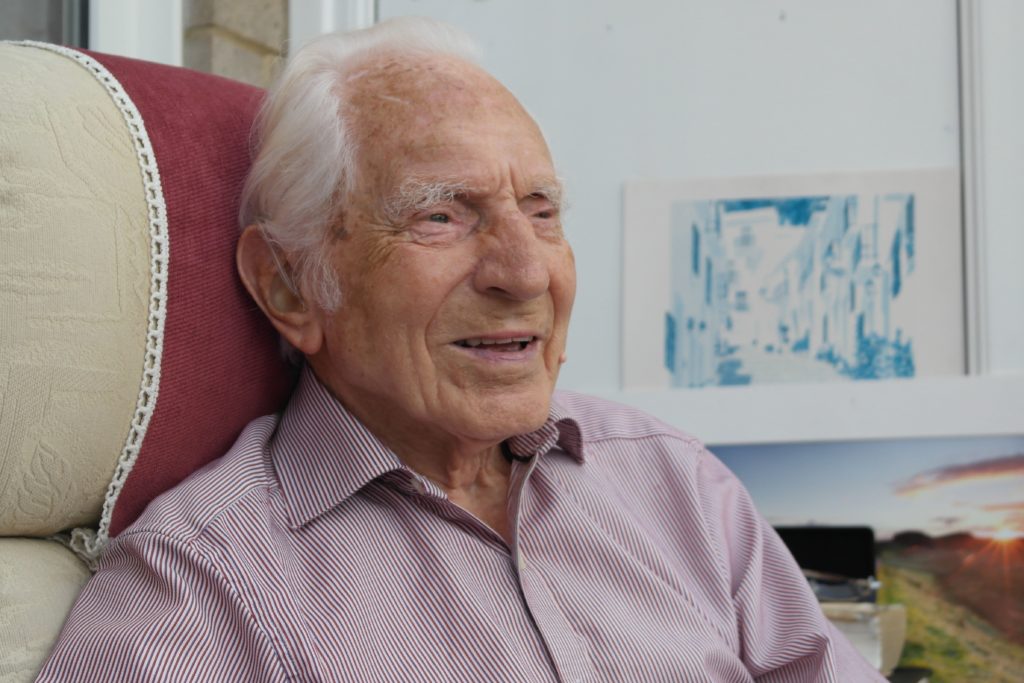 A dashing young captain who went on the air; finance 'angels' who fly to your aid; the amateur gardener who takes us to new heights – it looks like MMHS is all about people with extraordinary abilities. But they're just some of the subjects covered in the autumn edition of Roof 'N' Roots.
WARTIME CAPTAIN
Society resident Revd Eric Blennerhassett shares his story. A former captain in World War II, Eric became a Methodist minister because he wanted to do his bit towards making a better world. He went on to help pioneer religious broadcasting in the UK.
Readers will also find a profile piece on the MMHS finance team – who handle a whole range of money matters for the Society and its residents. 'We're here to serve the residents,' said Financial Services Director Atawa Aryee. 'Nothing is too hard for us.'
In addition, the MMHS property team give latest news on gas checks and boiler servicing. An arrangement with British Gas has worked out well – so the Society has renewed an existing contract with them. 'Getting gas checks right is one of the biggest challenges in housing,' said Reactive Maintenance Manager Glenn Fry.
SOUL MAKING
Society resident Revd Barrie Tabraham writes a reflective piece in our Home Truths series. Barrie's article focuses on the garden, offering spiritual insights into the 'vale for soul-making' where we can rediscover our childlike sense of wonder. There's even a separate 'arts and culture' focus on the most famous superhero. Yes, we found out Clark Kent's denominational links.
'I hope you enjoy reading this second edition of our newsletter,' said CEO Mairi Johnstone. 'There's plenty to enlighten, equip and even entertain.' Householders should have received their print copies already. An online version can be downloaded here. (Photo: Revd Eric Blennerhassett relaxing at his MMHS home)