Contact details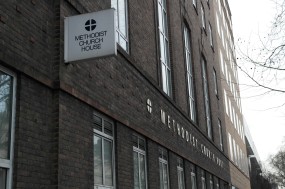 Here are our main contact details:
Methodist Ministers' Housing Society
3rd Floor, Methodist Church House
25 Marylebone Road
London
NW1 5JR
Telephone:      020 7467 5272
Fax:                 020 7467 5231
To contact a particular member of the Society, please use the individual contact details in Our Staff.
You can also email us using this form or contact individual departments at the email addresses below:
General enquiries email:              admin@mmhs.org.uk
How to find us

Please feel free to come and see us in person, or to get in touch by phone, email or post. Our friendly and helpful staff are looking forward to hearing from you.