'It's all been a gift'
Last Updated: October 4, 2016 This post was written by Clive Price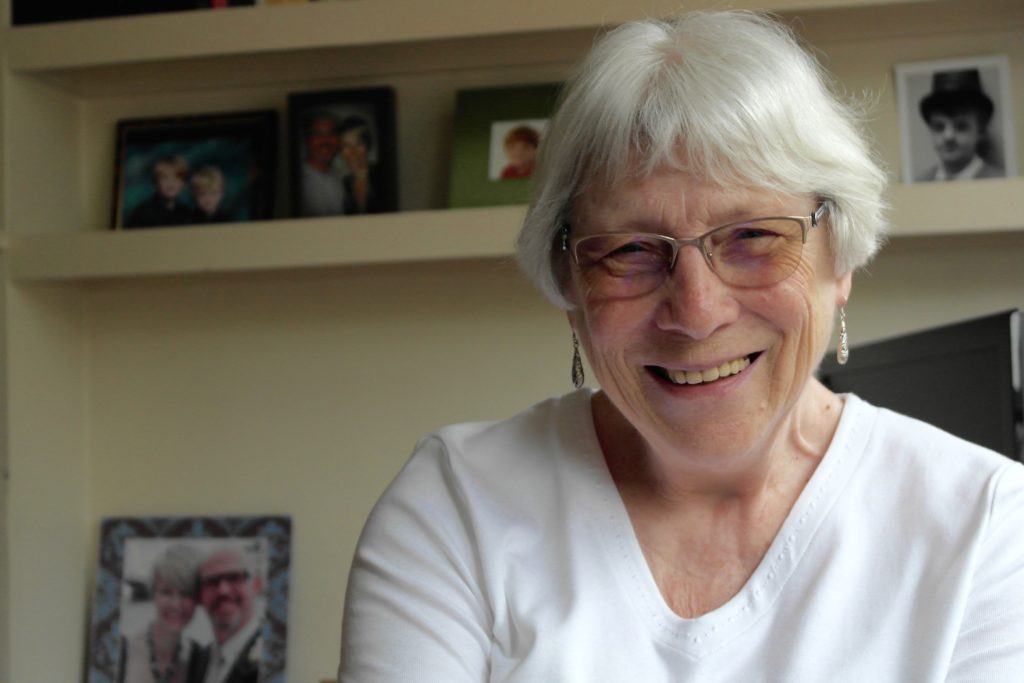 Born and bred amid the coal and iron fields of wartime Derbyshire, young Kathleen Fountain played darts at the miner's welfare. In the future she'd face much more challenging targets amid the clipped lawns and carpeted corridors of Westminster.
Kathleen came from the village of Calow. When she later became a peer of the realm, she took her title from that place.
Brought up in a Methodist family, she decided to serve the Church in 1961. 'The only way for a woman to be involved in full-time work in the Methodist Church was through the deaconess order,' Kathleen explained.
She worked in Rochdale, where she met her future husband, research engineer Ian Richardson. She was in a celibate order, so had to resign to marry Ian. They moved to Yorkshire and had three children – all girls.
But Kathleen felt again 'the pull' to the Church. She became a lay worker for a church in Hertfordshire. 'While I was there, the Methodist ministry was opened to women,' she remembered. 'It was the next logical step for me. In 1976 I was accepted as a minister.'
It was nearly 20 years later when she was nominated for the lead role at Conference. Kathleen became first woman President in 1992. In 1995 she became Moderator of the Free Church Council.
Kathleen was still serving as moderator when she was given the life peerage. As she retired from church leadership, the Society found her a place in North London. 'I couldn't have done it without them,' Kathleen said of MMHS.
Sadly, Ian died in 2008. Kathleen had planned to move back up north after her husband's passing. But at 78, she's decided to stay put.
Kathleen looks back with gratitude. 'It's been a fascinating life,' she said. 'It's all been a gift.' (Read the full article in the Summer 2016 edition of 'Roof "N" Roots')