WINTER 2018
Last Updated: December 11, 2018 This post was written by Clive Price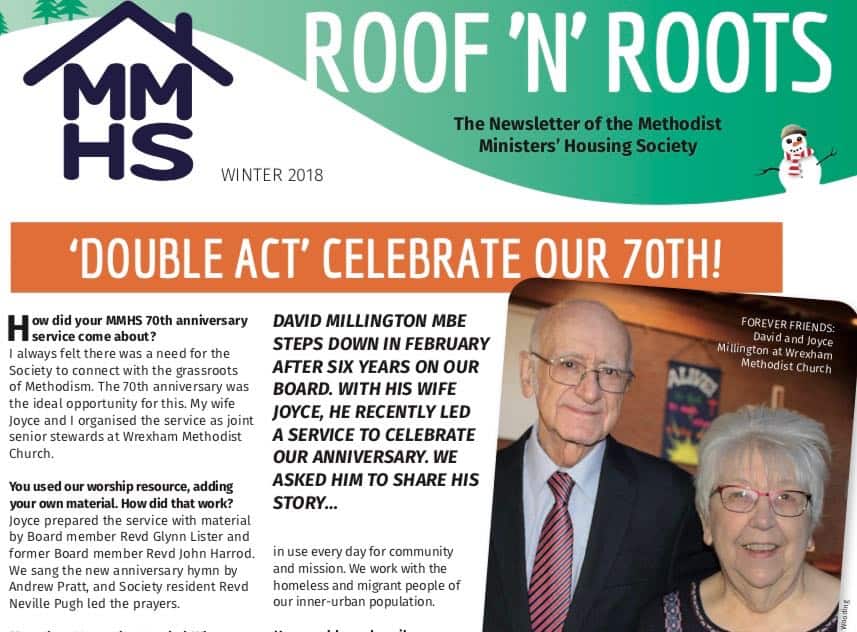 Christmas is coming – which means the winter edition of Roof 'n' Roots is here! We're rounding off our eventful 70th anniversary year with reading material designed to inform, encourage and inspire you.
Here's a look at some of the content:
how David and Joyce Millington hosted an MMHS birthday service;
meet the man who crafted worship materials for our anniversary year;
an MMHS resident shares healing hope for people struggling with depression;
latest update on our recent residents' survey;
how a Methodist civil rights hero rocked the new Doctor Who series.