AUTUMN 2023
Last Updated: November 1, 2023 This post was written by Clive Price
The golden hues of the season greet us, even if it's cooler and wetter. So we all need a bit of inspiration and encouragement. There's plenty to enjoy in the latest edition of Roof 'n' Roots.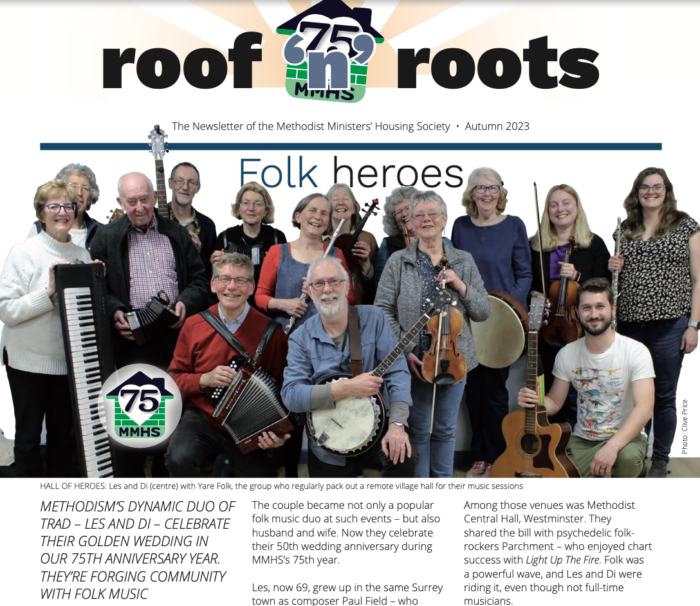 Here are some of the heart-warming stories:
how to create community with folk music;
the story behind our 75th anniversary song;
how to defeat damp in your home;
how to walk the labyrinth of life.
These articles – and more – can be found in the Autumn 2023 edition of our regular news and feature publication.