Make your home with us
Are you a retiring Methodist presbyter or deacon, or their widowed partner? If so, the Society has properties for people like you. We can also give general support at this unsettling time.
'We have now launched our five-year Strategic Plan. It's the culmination of many months' work and will lead us into exciting new areas of activity. If you have any questions or comments, do let us know'
- CEO Mairi Johnstone.
Feel free to GET IN TOUCH.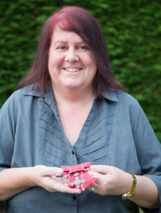 It is with deep sadness and regret that we announce the sudden death on 29th September 2017 of the Chair of our board, Debbie Faulkner MBE.
Debbie joined the MMHS board in 2009, eventually assuming the role of Chair. Over the years, she served the Society conscientiously, and willingly shared her professional expertise as a human resources professional.
The thoughts and prayers of all the board members and staff of the Society are extended to Debbie's family and friends. She will be greatly missed.