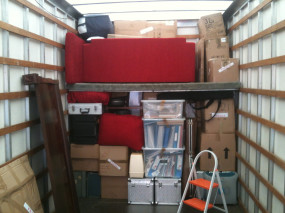 If you need to vacate your property, please let us know as soon as possible. You can call us on 020 3848 6020 or email admin@mmhs.org.uk.
We'll let you know the steps involved and send you the necessary forms, such as our Vacating Checklist. There are important things to bear in mind:
Keys
Please post keys separately from the checklist, quoting our reference which we will supply. Ensure there is no mention of house number or road name. Label all keys clearly with room names. If there is a key box outside, please do not leave the keys there.
Rent
Your rent is payable until the day the Society receives your returned keys. If there is a prepayment on the rent account, we'll refund you. If the account is in arrears, we'll write to ask for the amount due.
Central heating
If the property is left empty during the winter, please arrange for a local plumber to drain the system. The plumber can invoice us directly. If you pay them and then send us a receipted invoice with a covering letter, we will reimburse the cost.
Electricity
Check carefully that the electricity is switched off at the mains. If there is an immersion heater, make sure this is also switched off, as we may have to ask you to cover any costs incurred after you have vacated.
Appliances
Unless otherwise agreed with us, please ensure any freestanding appliances are removed from the property, as we may have to charge for removal. Ensure any integrated appliances are emptied, switched off and thoroughly cleaned.
Bills
Be aware you are responsible for Council Tax and utility bills for as long as you retain the keys, even if the property is unoccupied and/or unfurnished. Once we have received the checklist and keys from you, we'll assume responsibility for the property.
Fire alarm
If the property has a particular type of fire alarm that plugs into light sockets, ensure these alarms are removed and post to MMHS separately from the checklist. Quote our reference and do not mention house number or road name.
Aids and adaptations
All aids and adaptations fitted in the property during the tenancy must be removed. Surfaces should be made good. This will be at the expense of the estate.
Burglar alarm
If a burglar alarm was ever installed, fill in the details on the checklist. Please advise us if it has been left on or off. Leave behind at the property any instruction booklet, details of any maintenance company agreement or contact details.
Garage
If your garage is located separately from the property, as part of a block or compound, please provide garage number and directions to the garage.
Further information