SPRING 2022
Last Updated: April 27, 2022 This post was written by Clive Price
A 'chance' social media encounter alerted us to the rising phenomenon 'Metal Methodist' – Revd James Morley – and we discovered he's son of one of our residents, Revd Barrie Morley. James created a prayer service on the web that became 'church' for many in the pandemic. We interviewed 'dad and lad' and got the whole story on how to reach others in crisis. It's all in the latest edition of Roof 'n' Roots.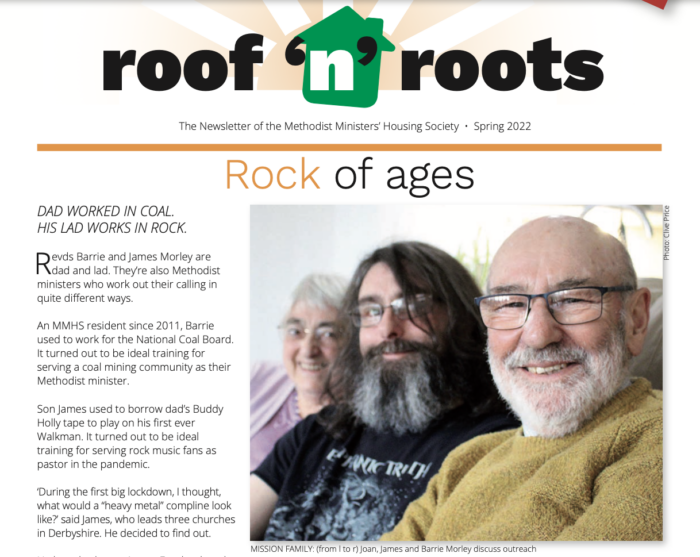 Here are a few other articles featured in this issue –
concert for Ukraine;
safer surfing;
therapeutic gardening;
how a resident 'rescued' time.
All those stories feature in the spring edition of Roof 'n' Roots, our very own newsletter!