Society starts newsletter for tenants
Last Updated: July 7, 2016 This post was written by Clive Price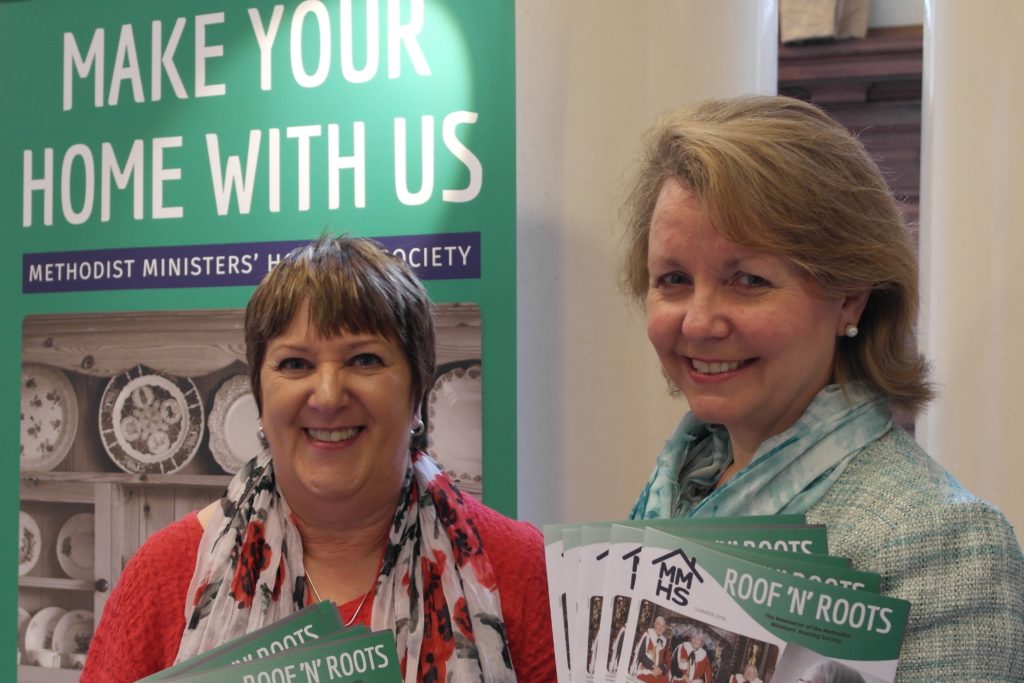 A brand new publication was launched at this year's Methodist Conference in Westminster Central Hall. 'Roof "n" Roots' is the newsletter of the Methodist Ministers' Housing Society.
EQUIPPING HOUSEHOLDERS
Attendees were delighted to view the summer edition, which features an exclusive interview with Baroness Kathleen Richardson, first woman President of Conference and a Society resident.
Baroness Richardson said that when she retired, she was 'completely at the mercy' of the Society. 'They were very, very kind,' she added. Kathleen lives in a two-bedroom cottage in North London.
To be published quarterly, 'Roof "n" Roots' is aimed at equipping householders to make the most of their MMHS properties. The title reflects the idea of a housing society that's rooted in the Methodist tradition.
Editorial contents of the launch issue also include – meet the Society's property team, advice on water hygiene, a theology of 'home' and a personal message from CEO Mairi Johnstone (pictured right, with board member Jacquie Evans at the MMHS stand – photo by Clive Price).
CHRISTIAN COMMITMENT
Emphasising the importance of the Society's work, theologian Revd John Harrod said, 'A concern that people have an adequate house should be at the heart of our Christian commitment'.
'Roof "n" Roots' is free to MMHS householders. Anyone else interested in the Society's mission is welcome to subscribe. A small donation can be made to cover production and postage costs. The launch edition can be downloaded here.
Save
Save
Save
Save
Save
Save
Save
Save
Save
Save
Save