Blue Badge holders fight back!
Last Updated: August 17, 2022 This post was written by Clive Price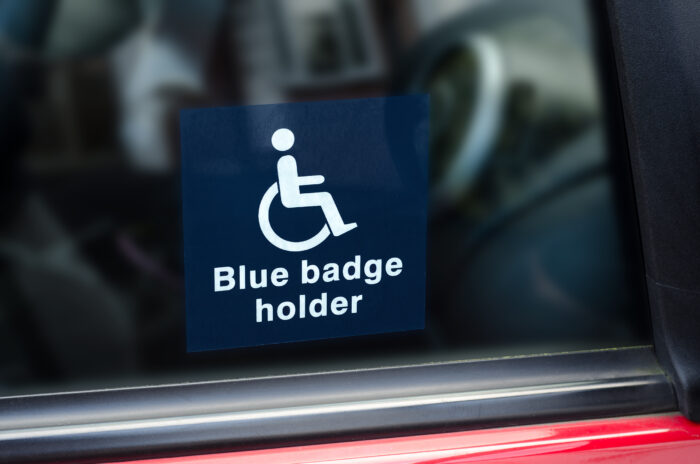 Have you been able to park easily in disabled bays at the supermarket and elsewhere? Do you think local authorities are doing enough to tackle Blue Badge misuse?
Disabled Motoring UK – the charity which supports disabled drivers, passengers and Blue Badge holders – wants to know about your experiences in their current 'Baywatch' survey.
They work with Government and businesses across the UK to improve parking, refuelling, and access provision for disabled people, so they can access the goods and services they need.
Every year DMUK runs its Baywatch Campaign which researches opinions about disabled parking abuse. It's a simple survey which doesn't take long to fill in.
The responses provide the charity with useful data to take to the parking industry to encourage them to do more to support disabled customers and manage their disabled parking provisions correctly.
Last year DMUK received over 850 responses – breaking all records. DMUK believe this goes to show that many people are still experiencing problems when it comes to finding suitable and properly enforced disabled parking.
According to the charity, the major complaint is that the disabled bays are all occupied with cars not displaying a Blue Badge.
DMUK has also noticed new parking worries around electric vehicles and charging infrastructure. So this year they have included a question on EV charging bays. The charity also has its dedicated EV survey still running.
'Our annual Baywatch campaign is an opportunity to focus the parking industry on the problems faced by disabled motorists when parking and sends the message that these bays need to be enforced and managed correctly,' said Campaigns and Communications Director Heidi Turner.
They will be running the Baywatch survey for the month of August which people can complete without leaving their home. The online survey can be accessed here.