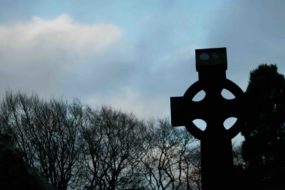 "The insurance company was not willing to offer any critical illness cover and when my husband died they would not award us with any life insurance payments. We felt anxious about our circumstances, but luckily the Society was able to help" – Sarah Wilson, minister's widow
Very sadly, almost every year one or more of our serving ministers die in service. In this tragic event, the Society works closely with the Methodist Church and the Fund for the Support of Presbyters and Deacons to ensure that the minister's surviving partner and any dependent children are housed in one of our properties suitable for their needs for the rest of their lives: this may mean that we buy a house for the family.
The terms on which this provision is made vary according to the family's individual circumstances of the family, but it broadly follows our existing pattern of provision and is handled in a confidential and pastoral manner.
It is our privilege to help in this way. Will you help us to do so?