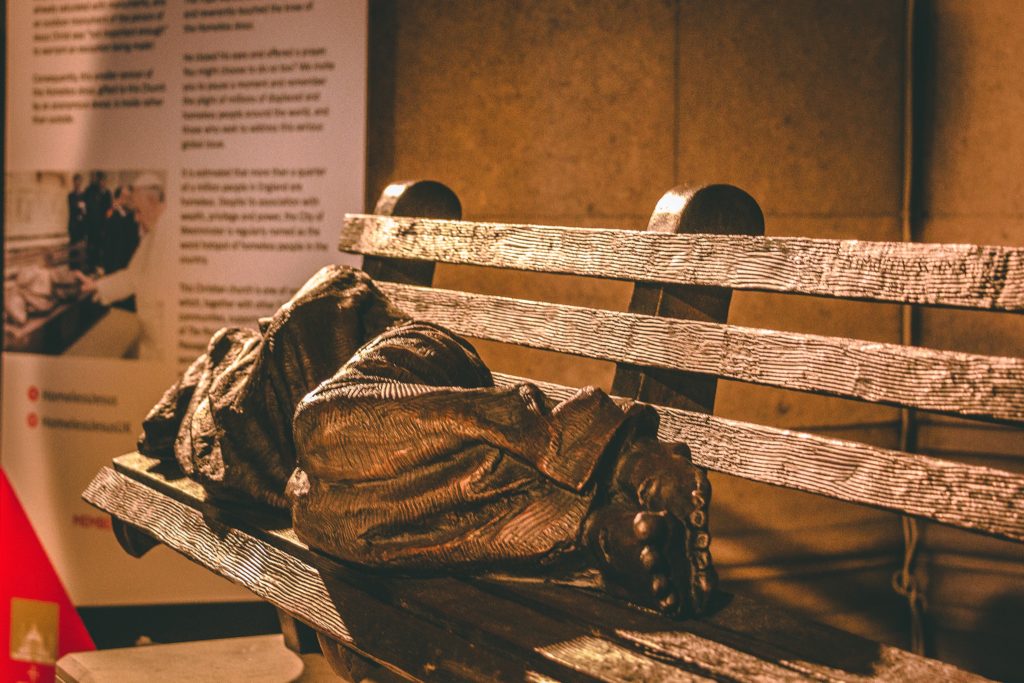 The global phenomenon of 'Homeless Jesus' statues has become a key part of the Methodist Church's focus for Advent.
'Homelessness & Hospitality' is the official theme for this year's Advent Offering for the Mission in Britain Fund.
POSITIVE CHANGES
This highlights stories from people with experience of homelessness who are making positive life changes – thanks to the hospitality of the Bristol Methodist Centre.
But the Advent spotlight is also on the 'Homeless Jesus' statues that have spread throughout the world since 2013.
The life-size sculptures are a visual translation of Matthew 25:37-40 – '… just as you did it to one of the least of these who are members of my family, you did it to me'.
The first of these statues by Canadian sculptor Timothy Schmalz depicts Jesus as a homeless person, sleeping on a park bench. This was installed at the University of Toronto in early 2013.
Casts have since been set up in cities across the globe, including – Glasgow, Liverpool, Washington and Rome. A smaller version has been placed in Methodist Central Hall, Westminster (pictured).
According to the housing charity Shelter, more than 320,000 people in the UK were without a home at the end of 2018 – and the numbers keep rising.
Methodists are encouraged to lift 'the veil of stigma' surrounding homeless people to reveal 'the real human heart beating beneath'.
To help churches on this journey, all-age worship materials have been produced – ranging from a candle liturgy to role plays and talking points.
PRAYER RESOURCE
Quite separately, MMHS had already produced the Octave prayer resource which promotes prayer for those yearning for a home.
Advent starts on Sunday, 1st December this year. The Advent Offering service is a Connexion-wide event to ask for prayers and help for the Church's work.
For the Methodist Church resources, visit here. To download Octave, go here. (Photo: © Dan Forshaw 2018 All rights reserved)