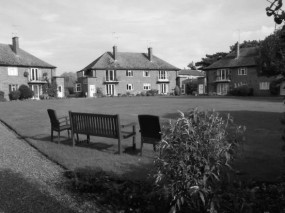 It was the post-war era. Rented property was hard to find. Retiring Methodist ministers leaving the manse, struggled to afford a new home.
A generous donation changed that. The Manor House, Barrow-on-Trent, was given for retired ministers in 1947. MMHS was formed the following year.
The Society now has more than 900 properties. From the Channel Islands to northern Scotland, more than 800 retired ministers, deacons and their widowed partners enjoy retirement in our homes. The story continues. Read an extended version of our history here. Find out more about our current work in Our Mission, What We Do, Our Vision and Support Us.