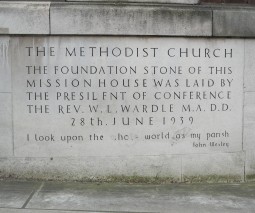 The day-to-day operation of the Society is run by a professionally qualified, talented and hard-working team led by the Chief Executive, who reports to the Board of Management.
They work out of our only office, which is Methodist Church House in Marylebone, London. Methodist Ministers' Housing Society is registered as No 13527R under the Co-Operative and Community Benefit Societies Act 2014 .
The Society has charitable status but no charity registration number, as it is an 'exempt charity'. All societies registered under the above mentioned 2014 Act are by virtue of section 22(2) of The Charities Act 2011.